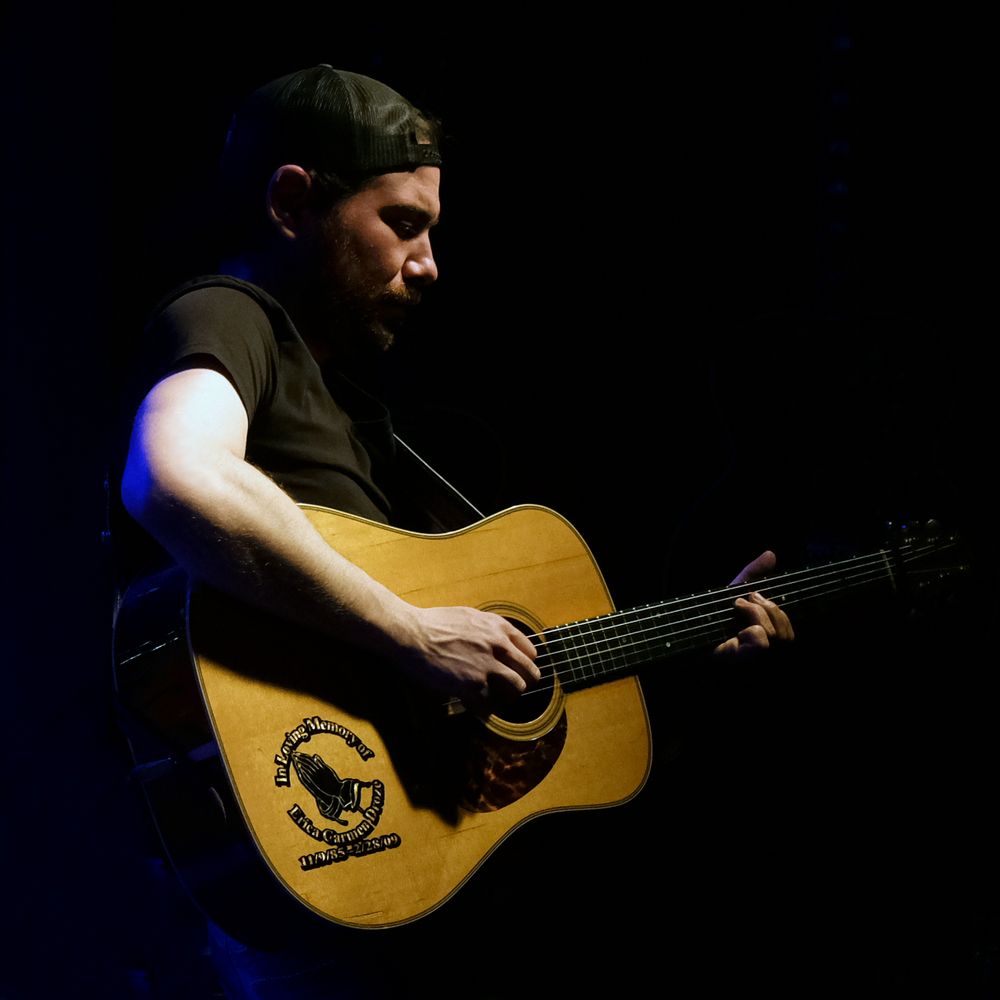 By the time he was 16, Billy's dad had moved on to Texas, so he followed him there and spent a year or so playing with his band. Then after rambling around Texas for a while, he decided it was time to move to Nashville, where he's lived ever since. Continuing to play anywhere he could, and constantly honing his skills as a song smith and musician, Billy steadily expanded his ever-growing fan base, dramatically increased by several tours singing lead for Grammy-winning Shenandoah (using the name Billy Ryan).  
Though signed by RCA/Sony BMG as an artist shortly after arriving in Nashville, that never developed into what he'd hoped for, since then Billy has also been a staff writer, with publishing deals that resulted in several good cuts that include "You Never Know" – Darryl Worley, "Free Again" Shenandoah, "That's Why I Run" Billy Yates (#1 in Europe), "Sunday Clothes" – Randy Kohrs,"Big Pain" – Marty Raybon, "Bottle Was a Bible" – Junior Sisk, "Her Memory Again" (#5 Bluegrass Today Chart) – Flatt Lonesome, "Like I Do" – Jamie O'neil, "I Know Better" (#1 Bluegrass Today Chart) – The Grascals, among others.  
In response to a family tragedy and the need for a change of scenery, Billy decided to expand his horizons by booking a thirteen-city, nine-country tour of Eastern Europe to promote his third independent album, "Ready For The Ride." Extremely well-received by fans and reviewers alike, and earning him three #1 singles on the European Hot Disc charts, this tour also led him to Lithuania where he found his soul mate. And when he returned to the U.S. it was with his new wife, Marija (whose lovely voice blends perfectly with his) and their sons, Nicholas and Timothy. In addition, he has appeared in Country Weekly numerous times, as well as other magazines and Web sites in the US and Europe, and has had 4 major-network country music videos.  
At only 35 years of age, Billy Droze has acquired the title of "hit songwriter" and has been touring and making music non-stop for more than a decade. This truly unique artist and highly prolific songwriter, with lyrics that dig deep into the heart of life, melodies and a guitar style that combine his traditional roots with a modern twist that's all his own, and a voice so beautiful, earthy and sincere that every song gives you goose bumps, is just getting started.  
Droze was considered for the prestigious 2018 Grammy Awards along with the IBMA and ICMA Awards. Together with bluegrass superstar Rhonda Vincent he hosted the 2018 ICMA Awards at the historic Grand Ole Opry House. His name is becoming synonymous among folk, Americana, country, and bluegrass listeners alike. Billy is one of the fastest rising stars in roots music of his generation.